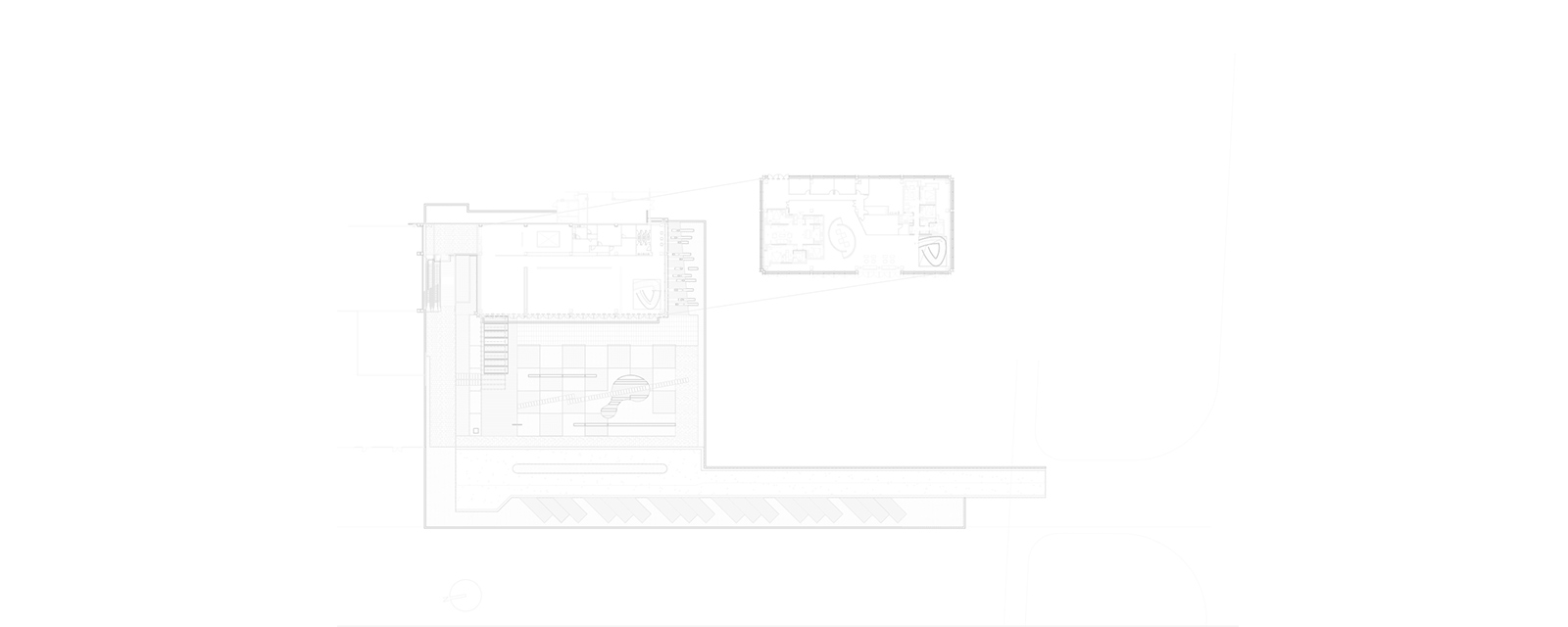 status: completed in 2013
location: Jinan, Shandong, China
surface: 3000sqm
client: Jinan Vanke China
landscape: Yamato Planning Consultant Co.
photography: Masao Nishikawa


At the city center of Jinan (capital of Shandong province), JINAN MARKETING CENTER is the highlight of Vanke's flagship mixed-development project. As part of the master planning, JINAN MARKETING CENTER also functions as a club house, and is the first area to be showcased to the public. Our design concept is to buffer the immediate urban city with a serene water feature, allowing residents to leave behind their commercial lives before entering the quiet residential zone sited next to a lush green hill.
济南金域国际位于济南高新区,紧邻奥体中心。营销中心作为总体规划的一部分,将来会成为配套的重要一环,是项目对外开放的首个部份。此建筑的设计理念是将恬静的水景与外界的喧嚣形成缓冲,让居民在回家前能放松脚步,享受眼前的一草一木,在步伐急促的城市得到片刻喘息。