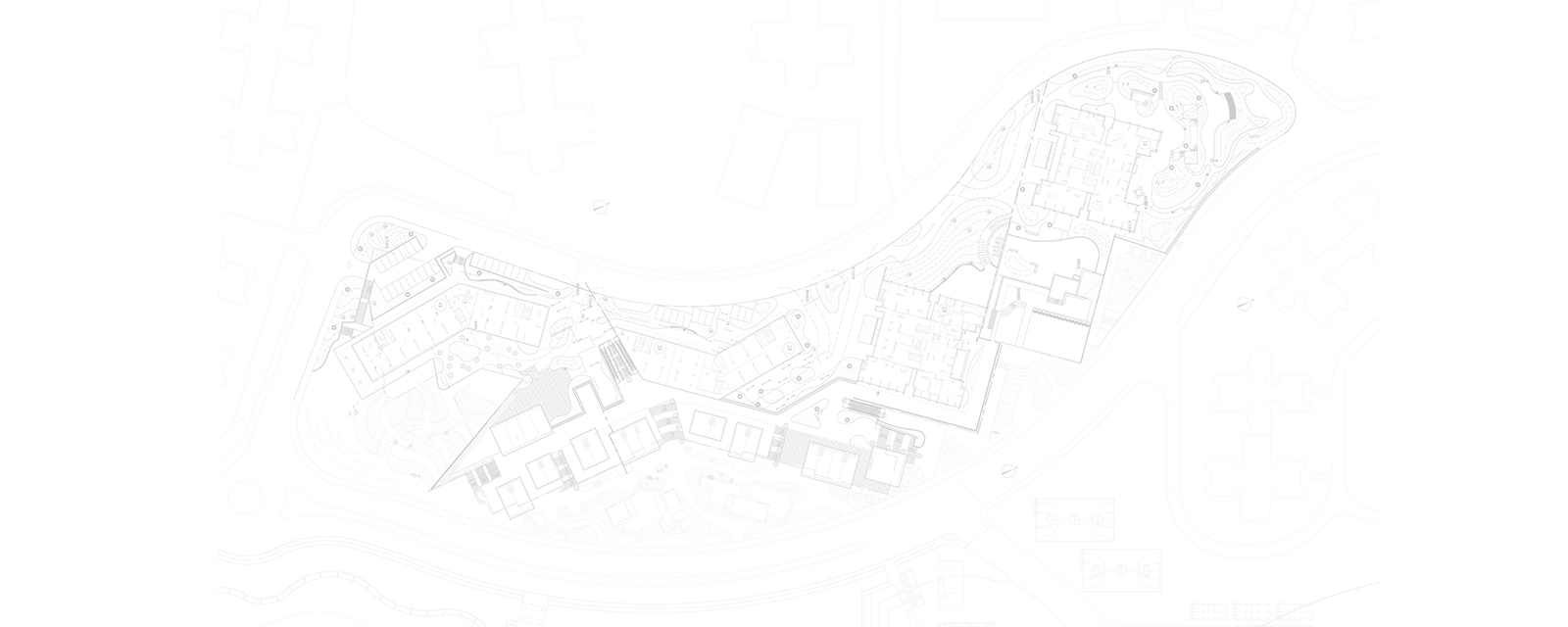 status: completed in 2013
location: Guangzhou, China
surface: 105.000sqm including residential
client: Guangzhou Vanke China
photography: Masao Nishikawa
award: Vanke's "Best Design" Award 2012-2013


"Guangzhou Qingyuan Vanke City" has been carefully developed as a residential and a resort complex with hotel, retails and various sport activities. "GUANGZHOU GARDEN RETAIL" is a resort retail complex, which serves both its residents as well as its visitors. Now, Vanke is successfully adding even more activities around this area. In order to make these, currently, scattered activities accessible, "GUANGZHOU GARDEN RETAIL" is intended to be a center of those activity networks, and designed to guide people towards various spots within Guangzhou Qingyuan Vanke City.
环顾四周皆是湖泊与翠绿,清远万科城社区中心是一个度假休闲居住的综合项目,包含商业,住宅及各种配套。社区中心位于综合度假村内,服务于周边社区及周边楼盘的花园式商业。于项目毗邻的水疗中心亦刚刚落成。迄今为止,万科的开发为周边带来了更多的配套。"花园商业"被安排在万科城中心,便于居民和游客通往各区块。
"GUANGZHOU GARDEN RETAIL" is designed to create an atmosphere where people and nature merges, quietly as well as comfortably. The design presented a calm retail space that provides comfort for consumers to be able wander around throughout the day. Apart from the busy Guangzhou city, this is a place where time passes quietly and more slowly. Rethinking the fast pace shopping concept within Guangzhou, into a "quiet retail", resulted in a shopping area where people can relax and refresh their mind and body. This strategy utilized the surrounding lakes and nature to create a natural atmosphere. This innovative idea wouldn't be understood by many retailers as it is almost opposite to the typical fast pace shopping area of today.
项目的设计重点在于打造大自然里的花园,希望"花园商业"可成为人们每天所到之处,在烦嚣的城市生活中,找回片刻宁静,整理思绪与疲累身躯。安静的商业对商业营运来说好像是不合理的事, 但对清远花园商业来说, 休闲型的商业却是为了让人能放松自己,拥抱大自然。只有清远这片水土才能孕育这样的生活方式。