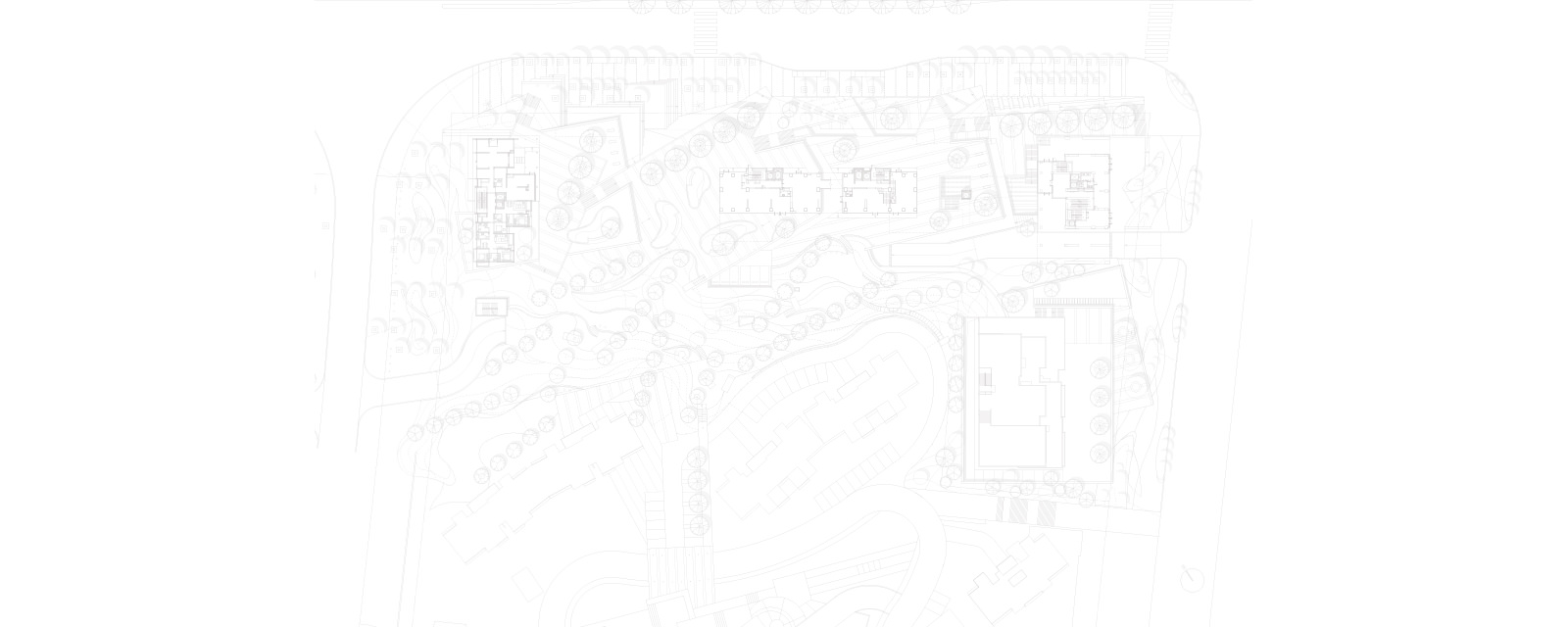 The site had about a 15-meter level difference along the street. QINGDAO TERRACE was the first commercial and residential mixed use project of Vanke, which utilized the gradual site's difference for the retail layouts and the landscape. It is also the first one, whose garden is open to public without any security fences, and a large scale attempt to introduce landscaped retails on different levels.
青岛万科城东京街区内有15米的高差。商业与景观依势而布。街区是第一个没有任何围栏的开放小区。
将小区内景观开放给公众,而且是第一次尝试台阶式商业。
Qingdao city is famous for its grading topography and its beautiful hills' scenery. This design began by simply asking how can such site topography produce a unique development for Vanke. In fact, the location of the site was quite far away from the city central, in order to fill this deficiency, Vanke decided to take the tdstudio's proposal. That, in the end, attracts many young generations who wants to live in such unique and stylish development.
青岛因其山势地形而闻名,如何利用现有地势设计出独特的开发是设计的首要问题。实际上,项目位于李沧区,当时开发正刚刚起步。为了克服地点上的困难,万科决定接受使用地形优势打造一个独一无二的社区。项目最后因为独特时尚的设计而吸引了许多年青人搬来居住。